15th Annual Kevin's Fund Golf Tournament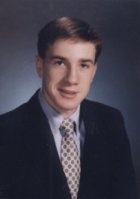 The 15th annual Kevin's Fund Golf Tournament to benefit the Kevin M. Eidt Memorial Scholarship was held at the Wayland Country Club in Wayland, MA on Sunday, September 29, 2013. Fifty-five golfers participated. The foursome of Derek Hayden, Dave Hayden, Chris Mensoian and Richard Schad won the tournament with a record score of 13 under par (tying their own record). Dave Hayden became the first golfer in the tournament's history to take home two closest-to-the-pin awards in the same year. Here are the contest winners:
Closest to Pin #4: Dave Hayden 10'11"
Closest to Pin #8: Dave Hayden 16'10"
Closest to Pin #14: Joe McMenimen 18'3"
Long Drive #12: Chris Mensoian 270 yards
The Final Scores, Tournament Recap and Tournament Photos pages have all been updated.
Thank you to everyone who participated in this year's tournament. We look forward to seeing you again in the Fall of 2014. Please click HERE to view a message to the golf supporters.

Kevin's Fund and the Kevin M. Eidt Scholarship Fund was established in memory of Kevin, an Honors Program computer science major in the Boston College Carroll School of Management class of '00, who died of cardiac arrest during an intramural basketball game in his freshman year. The Fund will apply 100% of the proceeds from this event to scholarships for the 2014-15 academic year, and in particular to the Boston College scholarships.
Since its inception in 1997 the Fund has awarded over $1,380,000 in scholarships to 105 young men and women attending institutions such as Amherst, Boston College, Carnegie Mellon, Columbia, Dartmouth, Fairfield, Georgetown, Harvard, Holy Cross, Johns Hopkins, Notre Dame, Rhode Island, Tufts, William & Mary and Wisconsin. There are currently two scholarships in Kevin's name at Boston College, one for a member of the CSOM Honors Program and another for a member of the Emerging Leader Program.
For more information and registration forms please contact John Fahey at johnf@clarkreid.com or Tom Henault at tom_henault@hotmail.com. Anyone wishing to donate auction items or become a program or event sponsor is requested to contact John Fahey at (978) 251-0305.
Download a copy of the tournament info page (Microsoft Word document).
Download a copy of the tournament registration form (Microsoft Word document).

Link to Kevin's Fund Page on the Boston College website
Information about the Kevin M. Eidt Memorial Scholarship Fund can be obtained from:

The Kevin M. Eidt Scholarship Fund
7 Bumblebee Lane
Norwalk, CT 06851
(203) 846-9718
kevinsfund@aol.com