Scholarship Main Page
2018 Preliminary Application Documents

Application Info

Preliminary Application

Personal History
Linked In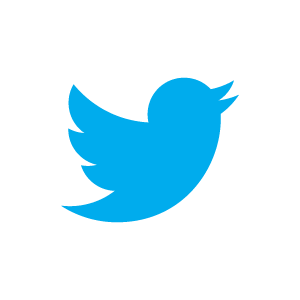 Twitter
KEVIN M. EIDT MEMORIAL SCHOLARSHIP
PRELIMINARY APPLICATION INFORMATION
Applicant Qualifications
Applicant must be a resident of Norwalk, CT.
Applicant must be a citizen of the U.S prior to the due date for the final application.
Applicant must be a student in continued good standing in both Norwalk High School and their community.
Applicant must be a member of the Kevin M. Eidt Chapter of the Norwalk High School National Honor Society.
Applicant must be academically ranked in the top 10% of their class as of the end of junior year.
By the time of graduation applicant must have completed a minimum of six semesters at Norwalk High School.
Be planning to enroll in a four year accredited U.S. college or university in the fall of 2018. The college or university must be a not for profit institution from which one can receive a bachelor's degree.
Submission Deadline
Application materials are to be hand delivered to Mr. Daniel Sullivan at Norwalk High School by the end of the school day on Monday, October 23, 2017.
The application deadline will not be extended even in the event there is an unexpected school closing on October 23, 2017.
Invitations to to submit Final Applications will be made to applicants the week of November 20th.
FORMS
The deadline for downloading the application form has passed but a read-only version is available for those interested in reviewing the form.
CONTACT INFORMATION
Kevin M. Eidt Memorial Scholarship Fund
7 Bumblebee Lane, Norwalk, CT 06851
203-846-9718
KevinsFund@aol.com
---
Final Application
The Final Application will be available in November to invited applicants.
Latest News
2018 Preliminary Applications Online
The application for the 2018 Norwalk High School scholarship is now available to members of the Kevin M. Eidt chapter of the National Honor Society. Submission is due October 23rd.
---
2017 Annual Report Letter
Read The Fund's annual update letter reviewing a remarkable year of success and support.
---
Boston College CSOM Honors Program
Congratulations to Hannah Say, BC '18, the 2017 recipient of the $18,000 CSOM Honors Program Scholarship. She was recognized at the year end Honors Program Banquet at Boston College on April 27, 2017.
---
Kevin Eidt Emerging Leaders Award
Congratulations to Joan Kennedy BC '20, who was named the recipient of Kevin Eidt Memorial Emerging Leaders Program (ELP) Scholarship at Boston College on April 11, 2017. ELP is one of the great programs for BC freshman and the Fund is honored to be associated with it's highest participant award.
---
2017 Scholarship Recipient Announced
Congratulations to Grace Bradley, the 2017 recipient of $100,000 Kevin M. Eidt Memorial Scholarship for the most outstanding senior at Norwalk High School. She was recognized at the annual Dinner Dance benefit held in Norwalk on Saturday April 8, 2017. Ava will be attending Furman University in the fall.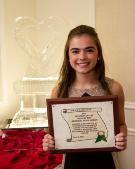 Grace Bradley
---
Scholarship Fund Accomplishments as of June 30, 2017
Recipients
142
Awards
$1,871,000
Funding as % of Contributions
99.4%