Fundraising


Memorial Contributions


United Way


Boston College


igive.com


GoodSearch.com


GoodShop.com


GoodDining.com


Stew Leonard's



Linked In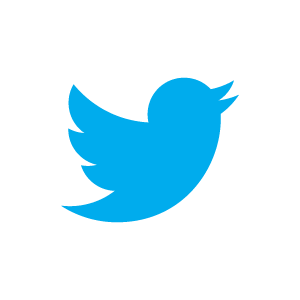 Twitter


Fundraising Activities
Memorial Contributions
Through the Memorial Contribution program the Fund receives donations in memory of individuals or to honor special occasions. Formal printed memorials and acknowledgements of the contribution are provided. For additional information contact the Fund. Click on General or Religious for examples.
---
Stop and Shop Cash for Causes
Kevinís Fund is participating in Stop & Shopís Cash for Causes program. Those purchasing gift cards from Kevinís Fund receive a 2% discount to face value. Kevinís Fund receives a percentage of each card purchased. For information please call us at 203-846-9718 or KevinsFund@aol.com.
---
Boston College
The Kevin M. Eidt Fund at Boston College annually awards a scholarship to a junior in the Carroll School of Management Honors Program, who during the past three years has demonstrated a unique combination of academic achievement, character, leadership, and school spirit similar to Kevinís. If you contribute to Boston College, you can designate all or part of your contribution to the Kevin M. Eidt Fund.

Link to Kevin's Fund Page on the Boston College website
---
igive.com
The Kevin M. Eidt Scholarship Fund is registered with igive.com. igive.com allows individuals to help non-profit organizations while shopping on the internet. There is no cost to the user and Kevinís Fund will receive a percentage of your purchases.
To sign up go to www.igive.com. Enter your email address under 'Join Here' then click on 'join now'. On the 'Find a Cause to Support' page, type 'Eidt' as the one keyword and select 'Connecticut' under the state or province. This entry will return a value of 'Kevin M. Eidt Scholarship Fund'. Click on 'Kevin M. Eidt Scholarship Fund' to complete your registration.
---
GoodSearch.com
You are able to raise money for Kevin's Fund by using GoodSearch.com to search the Internet. This site is powered by Yahoo!, and they have developed a way to direct money to Kevin's Fund with every click.
---
GoodShop.com
You are able to raise money for Kevin's Fund by using GoodShop.com to shop on the internet. Go to GoodSearch.com. Enter Kevin M. Eidt Scholarship Fund in the ĎIím supporting box' and click on the verify key. The designation of Kevin M. Eidt Scholarship Fund, (Norwalk, CT) will appear each time you return to the site.
---
GoodDining.com

The GoodDining Program allows members to earn donations for Kevin's Fund at thousands of participating restaurants, bars and clubs. It is an easy to use program that's totally discreet, cost free, and allows members to earn donations of up to 6% to your selected charity.

Once enrolled in the GoodDining Program, designate the Kevin M. Eidt Scholarship Fund as your charity and register your credit or debit cards. Then simply dine out at participating locations on the days when donations can be earned and use your registered card to pay.
---
Stew Leonard's
Kevinís Fund has participated in Stew Leonardís Wishing Well since 2002. Generally the Fund is given a month near our annual benefit dinner dance. Proceeds of shoppersí donations to the Wishing Well are given to the Fund.
Latest News
2018 Dinner Dance
The 19th Annual Kevin M Eidt Memorial Dinner Dance and Scholarship Presentation will be held Saturday, April 7, 2018 at the Shore and Country Club in Norwalk, CT. Tickets for the event and sponsorship opportunities are now available on our Event Page.
---
Alyxie Harrick Joins Selection Committee
The Board of Directors is pleased to announce Alyxie Harrick, 2008 recipient of Kevin's Norwalk High scholarship, has joined the Scholarship Selection Committee beginning with the 2018 award. Alyxie is a 2012 graduate of Georgetown University, and currently a Senior Consultant, Corporate Strategy with Deloitte in New York City.
---
2017 Scholarships Awards
The Board of Directors is pleased to announce that Kevin's Fund will be offering $129,000 in scholarships for 2018, bringing the total value of scholarships awarded to $2M since the Fund's inception in 1997. Please read our Thanksgiving update letter for more details.
---
2017 Annual Report Letter
Read The Fund's annual update letter reviewing a remarkable year of success and support.
---
Boston College CSOM Honors Program
Congratulations to Hannah Say, BC '18, the 2017 recipient of the $18,000 CSOM Honors Program Scholarship. She was recognized at the year end Honors Program Banquet at Boston College on April 27, 2017.
---
Kevin Eidt Emerging Leaders Award
Congratulations to Joan Kennedy BC '20, who was named the recipient of Kevin Eidt Memorial Emerging Leaders Program (ELP) Scholarship at Boston College on April 11, 2017. ELP is one of the great programs for BC freshman and the Fund is honored to be associated with it's highest participant award.
---
2017 Scholarship Recipient Announced
Congratulations to Grace Bradley, the 2017 recipient of $100,000 Kevin M. Eidt Memorial Scholarship for the most outstanding senior at Norwalk High School. She was recognized at the annual Dinner Dance benefit held in Norwalk on Saturday April 8, 2017. Ava will be attending Furman University in the fall.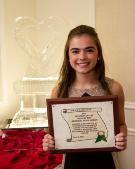 Grace Bradley
---
Scholarship Fund Accomplishments as of June 30, 2017
Recipients
142
Awards
$1,871,000
Funding as % of Contributions
99.4%